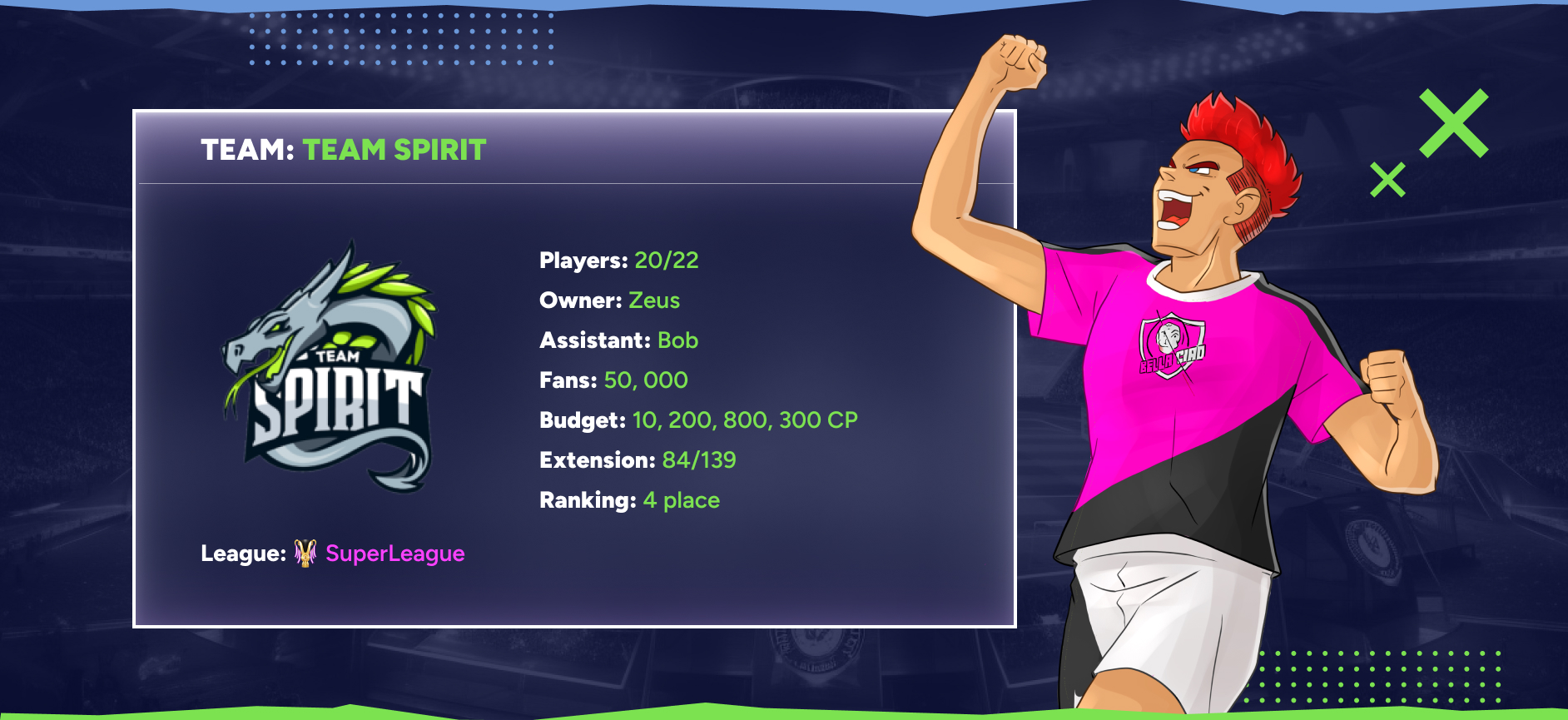 Participating in competitions in PlayFootball.io is very simple. We start the game with a basic set of cards. All we need to do is arrange our cards in positions, and we can join the league matches.
We get access to the match schedule in the club's panel. It shows when matches take place.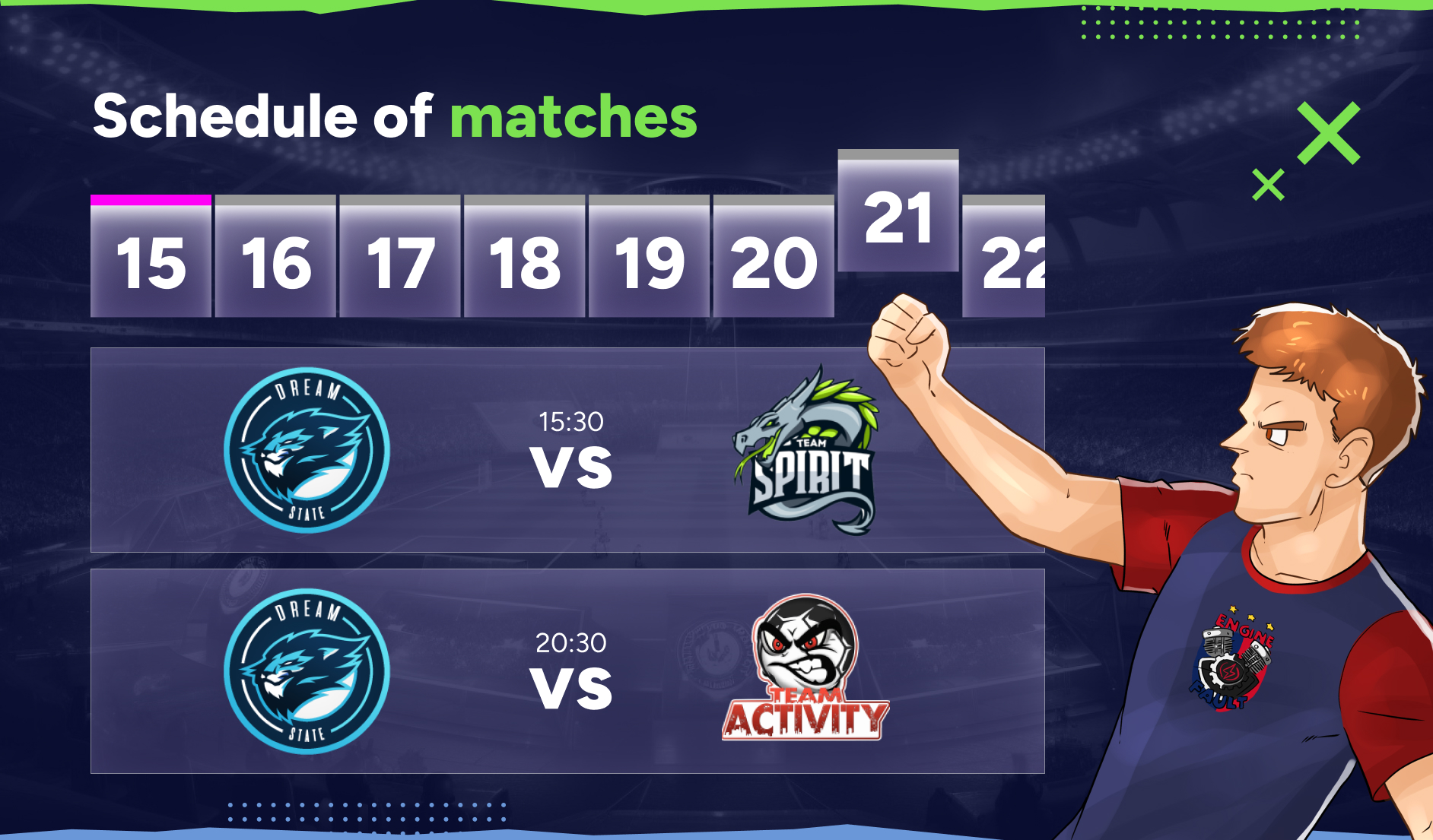 Additionally, we can now take part in PvP tournaments organised by other players.
The substitute bench is an important aspect of the game. We expand it during the development of our club, and it complements our deck. These cards can be used to make substitutions during a match. While we can have an unlimited number of cards, only the ones added to the bench slots can be used in our matches.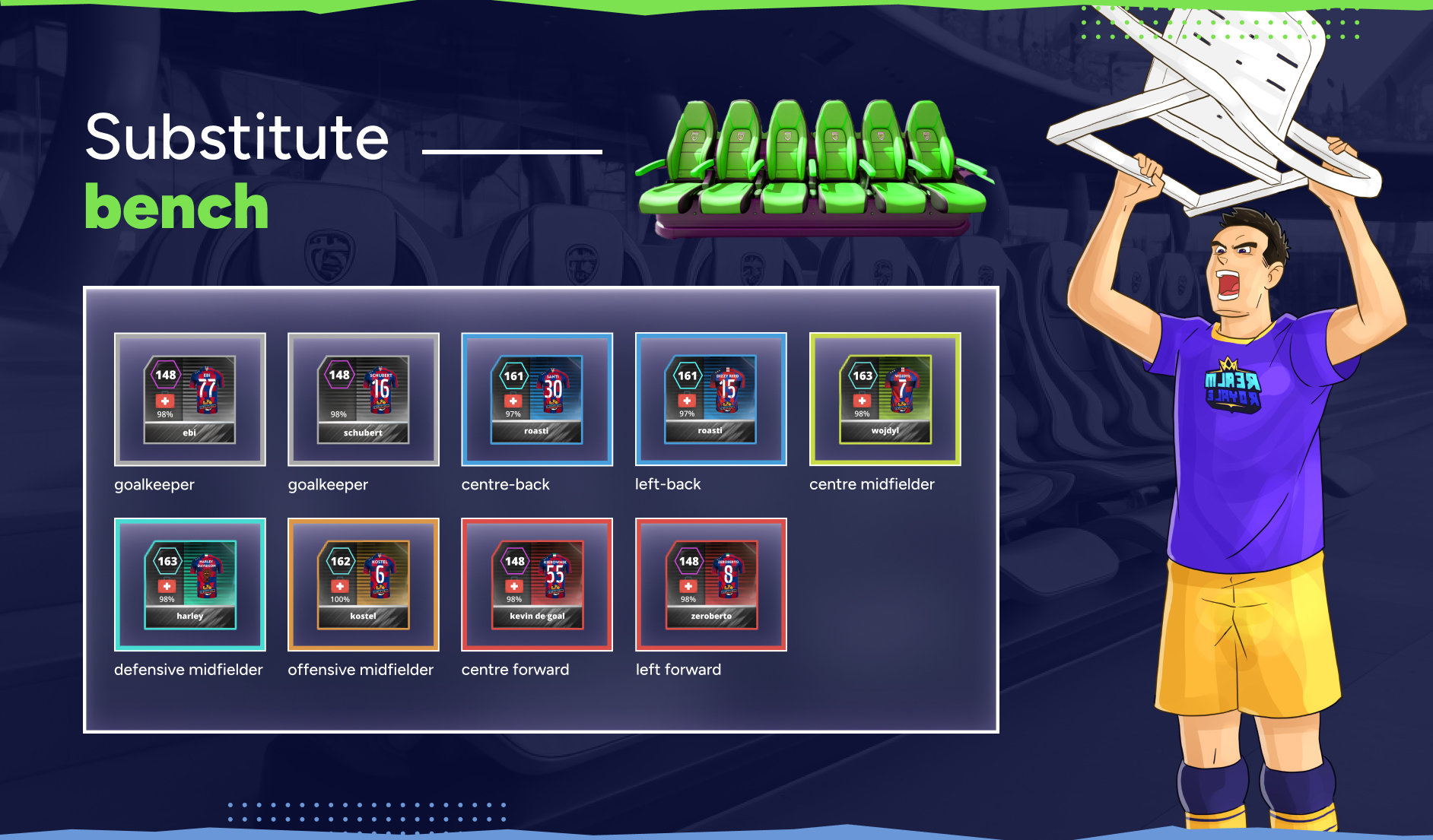 Tactic selection and types
We are free to choose the tactic for our match. We can change it (multiple times) during the match, depending on what we want to achieve and how our opponent plays. Tactics are divided into basic ones, which we have at the start of the game, and additional ones. We unlock access to additional tactics as we develop our club. All tactics have their strengths and weaknesses.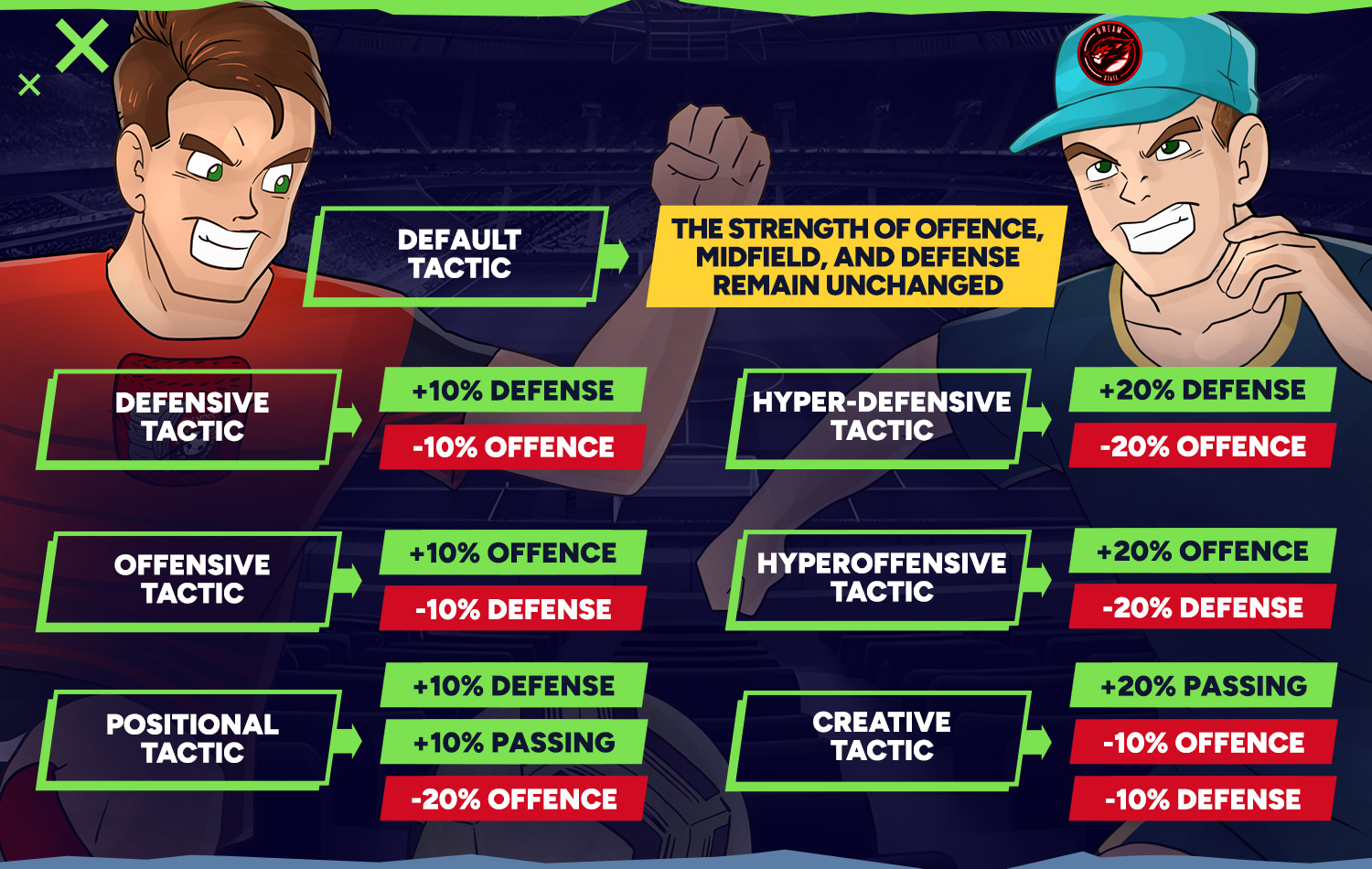 Another important aspect of the gameplay is determining the match tactics. At the beginning of the game, we receive a few basic tactics, and as our club progresses to higher levels, we unlock the ability to acquire additional tactics. Additionally, there is an option to purchase higher-level tactics. The purchased tactics can be assigned to special tactic slots and are immediately available for use.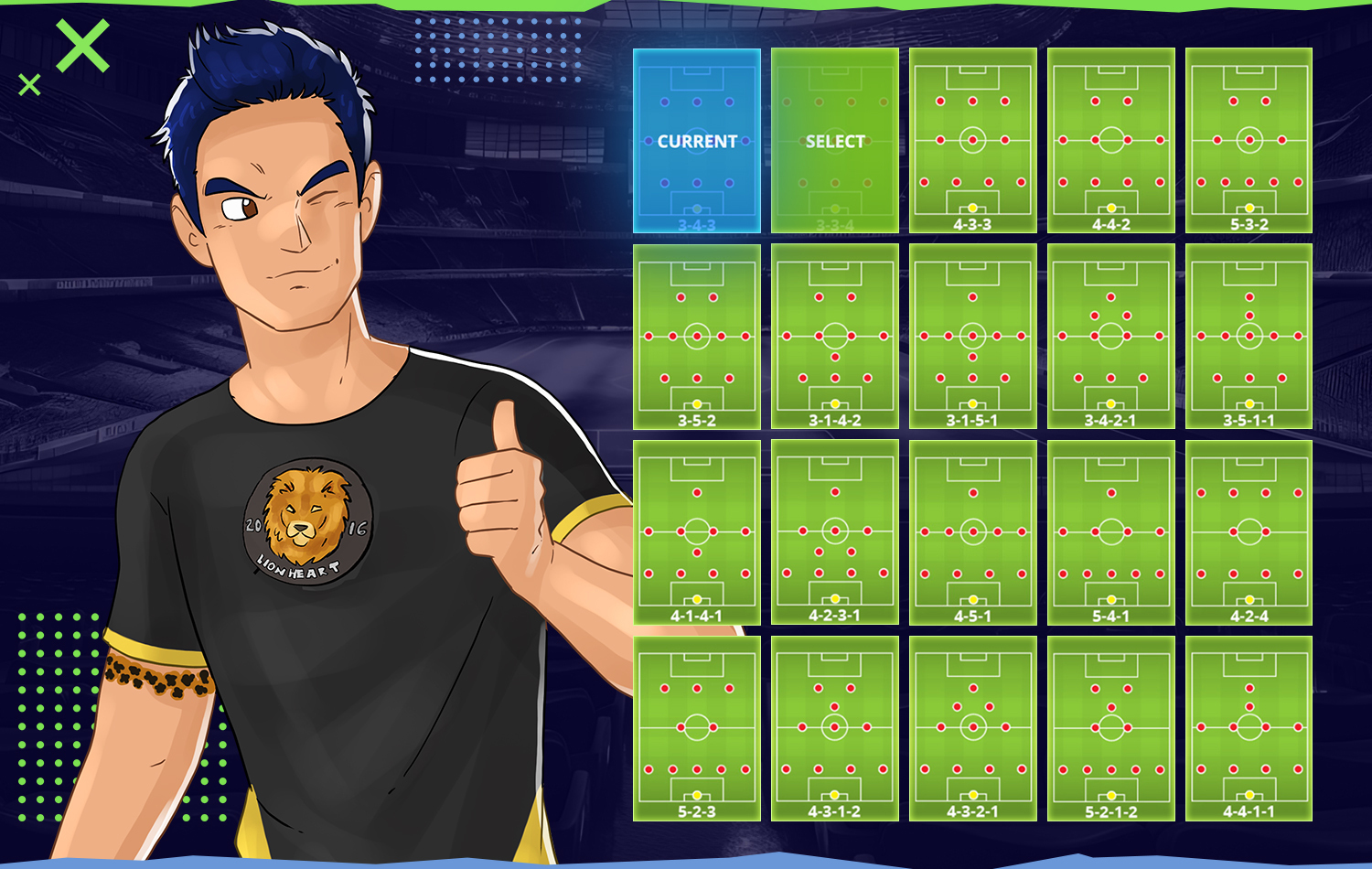 To recreate the realism of the gameplay, each change of tactics or settings will take away a % of our team's OVR. There is a limited number of available changes to tactics or settings during a match. Additionally, players need time to adjust to the new game style set by the coach.
Boosts and active gameplay
Our daily activity also impacts our game. The game values active players and rewards them not only with Team Points needed for club expansion but also with various bonuses and boosts, including those that enhance our players during the match.
Active gameplay examples:
Daily use of additional resource acquisition options - for example, Team Points (TP) production - Certain Club Building parts allow us to "produce" a specific amount of points periodically, but it requires logging into the game and setting up the production.

Calendar - We complete daily tasks and receive rewards.

Questline - We complete global tasks and follow a career path.

Activity in matches, in-game market, and many others.
Daily bonuses - a bonus awarded to our squad - the value of the bonus depends on our activity from the previous day.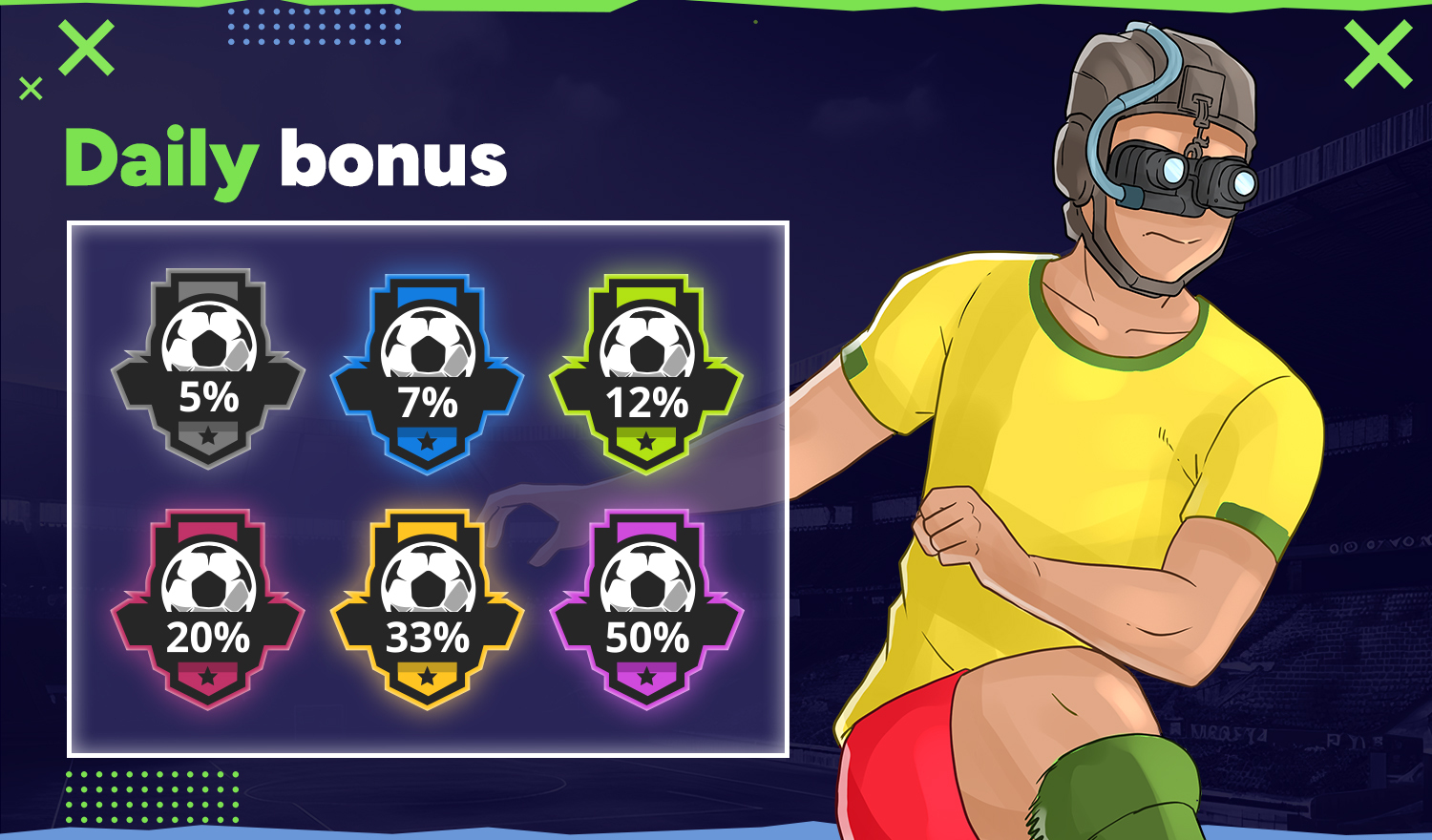 Engagement is a bonus that we activate during the match. We do it at the expense of our players' health. Health regeneration is dependent, among other things, on the development stage of our club. We can also use Engagement by utilizing special one-time items that we obtain through various in-game activities or produce in the Manufacture.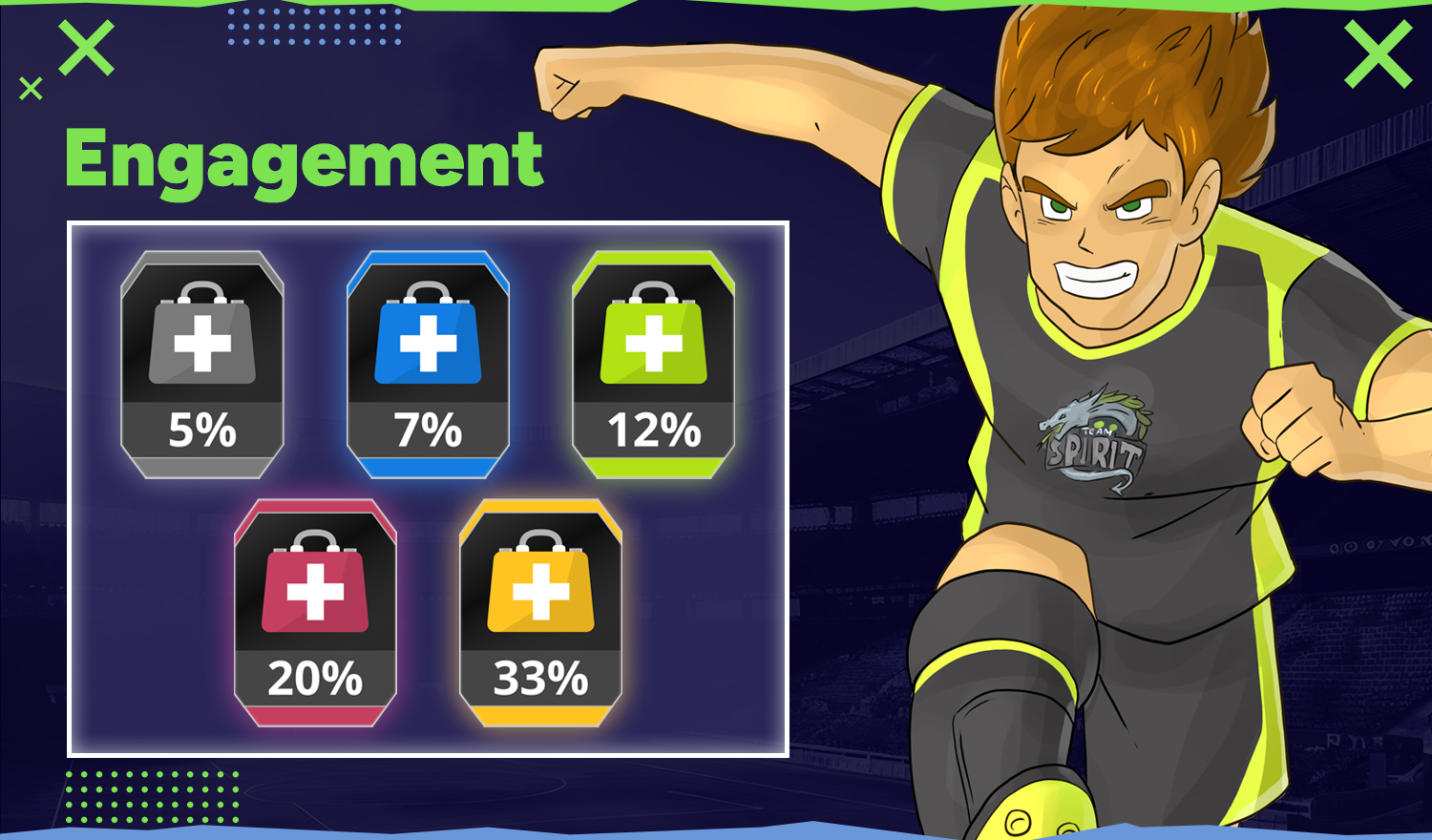 Versatile playstyle is a boost that we can activate during the match - using Team Points. The first level is always free, and it will remain that way. Not only that, but by actively playing and boosting a variable playing style in 5 consecutive matches, in the 6th match, we can activate a 33% boost for free.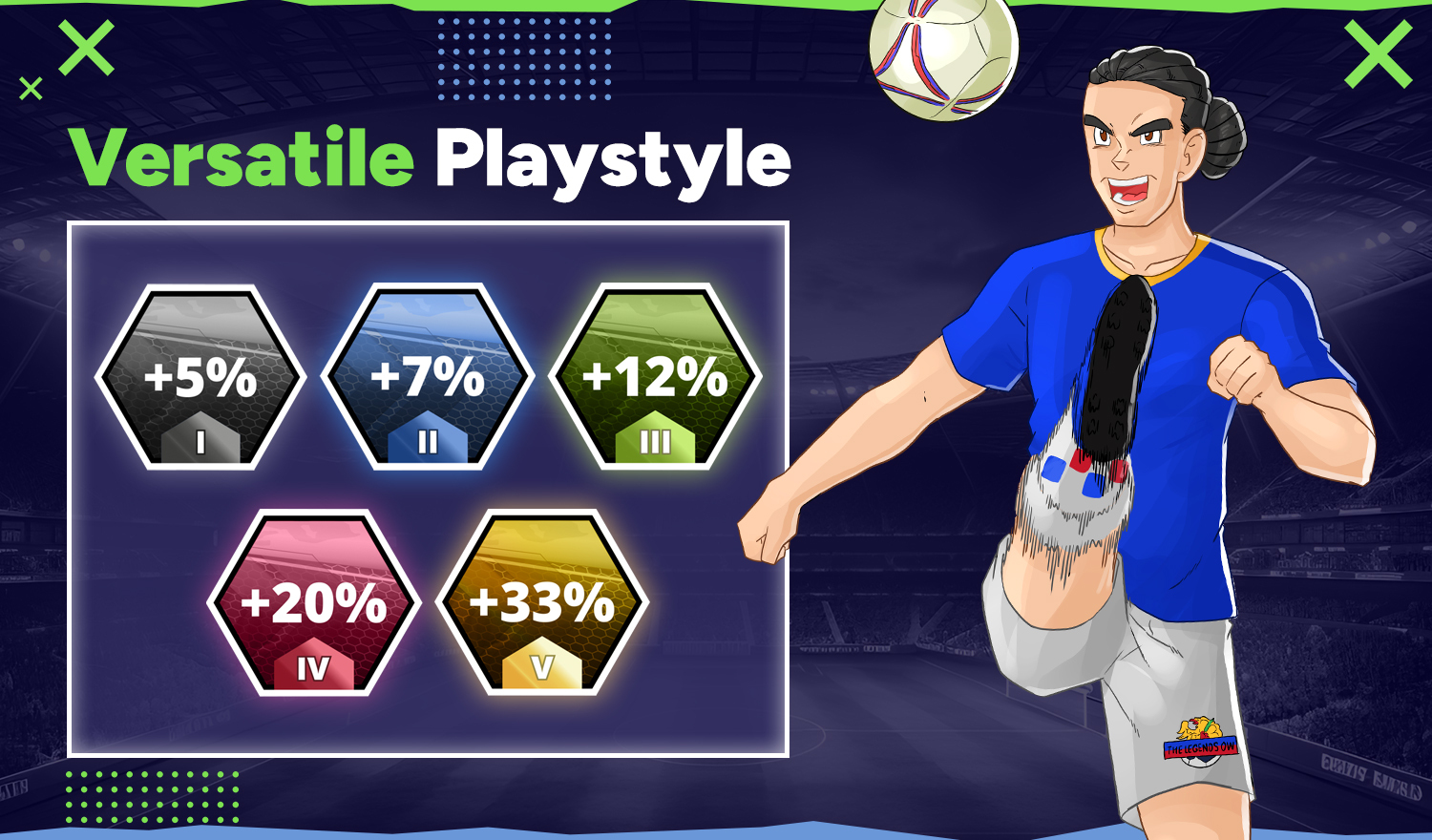 Football is primarily about competition. We can compete in various ways. One of them is the weekly race in club expansion. The player who achieves the best result receives a Hero Boost for the next 7 days. This means that their club will play all matches with a 33% bonus to all abilities. Additionally, they gain 1 Hero Star, which passively boosts their player cards by 1%, and a Hero Voice, which allows them to boost their team by an additional 33% in a selected match.
Position selection and stamina
It's important to remember that numerous factors can impact the performance of our players. Positioning is crucial. If we want our player to perform at 100% of their abilities, we must place them in the appropriate position for them. For example, a forward will never be a good defender, and vice versa.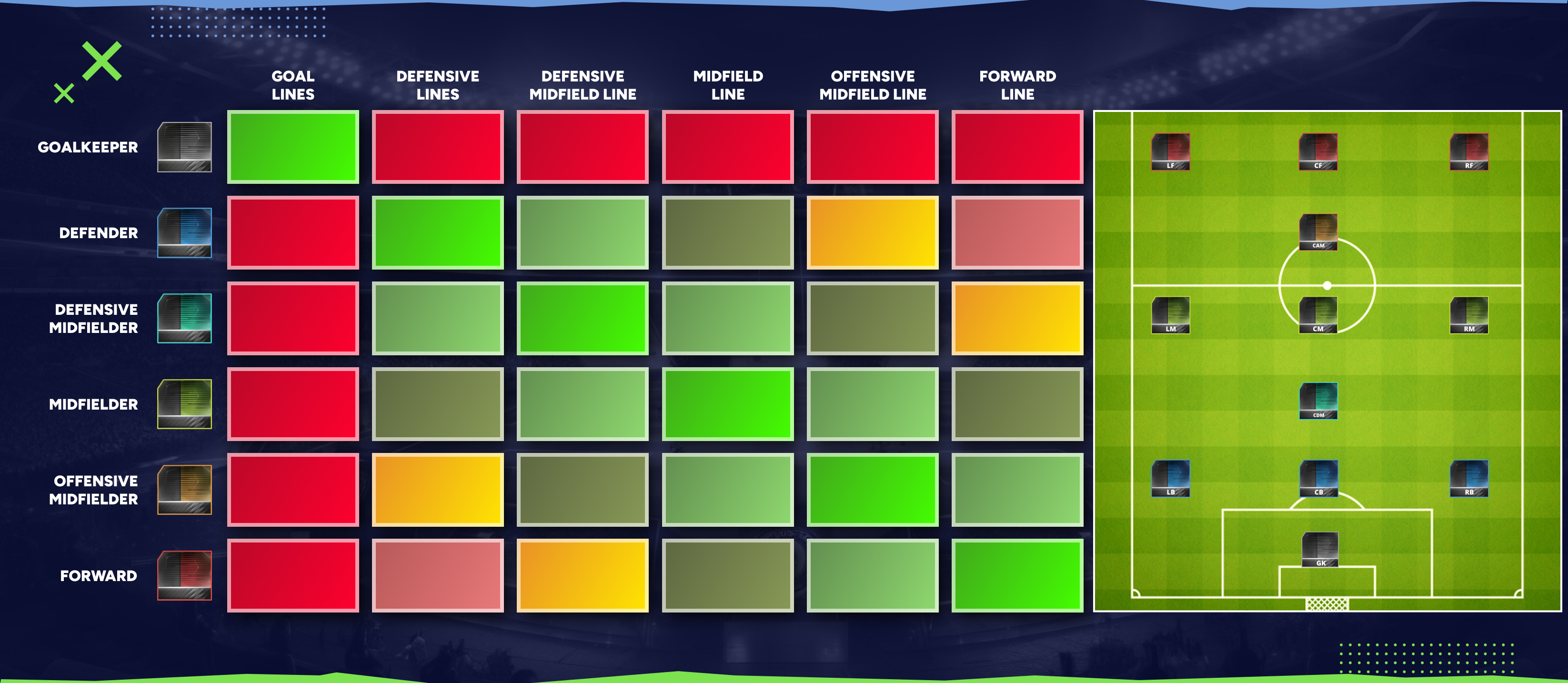 Another important factor is the stamina of our players.
Stamina
- it affects all other abilities. At the beginning of each match, the engine selects the player with the highest trained stamina (among the 22 players on the field), and that player serves as a reference for the rest of the team. They can play at 100% of their abilities throughout the match (90 minutes without added time or extra time - beyond that time, everyone starts to lose stamina). The highest stamina level during the match is displayed in real-time, meaning it reflects what is happening on the field and can change depending on factors such as equipped items with this ability.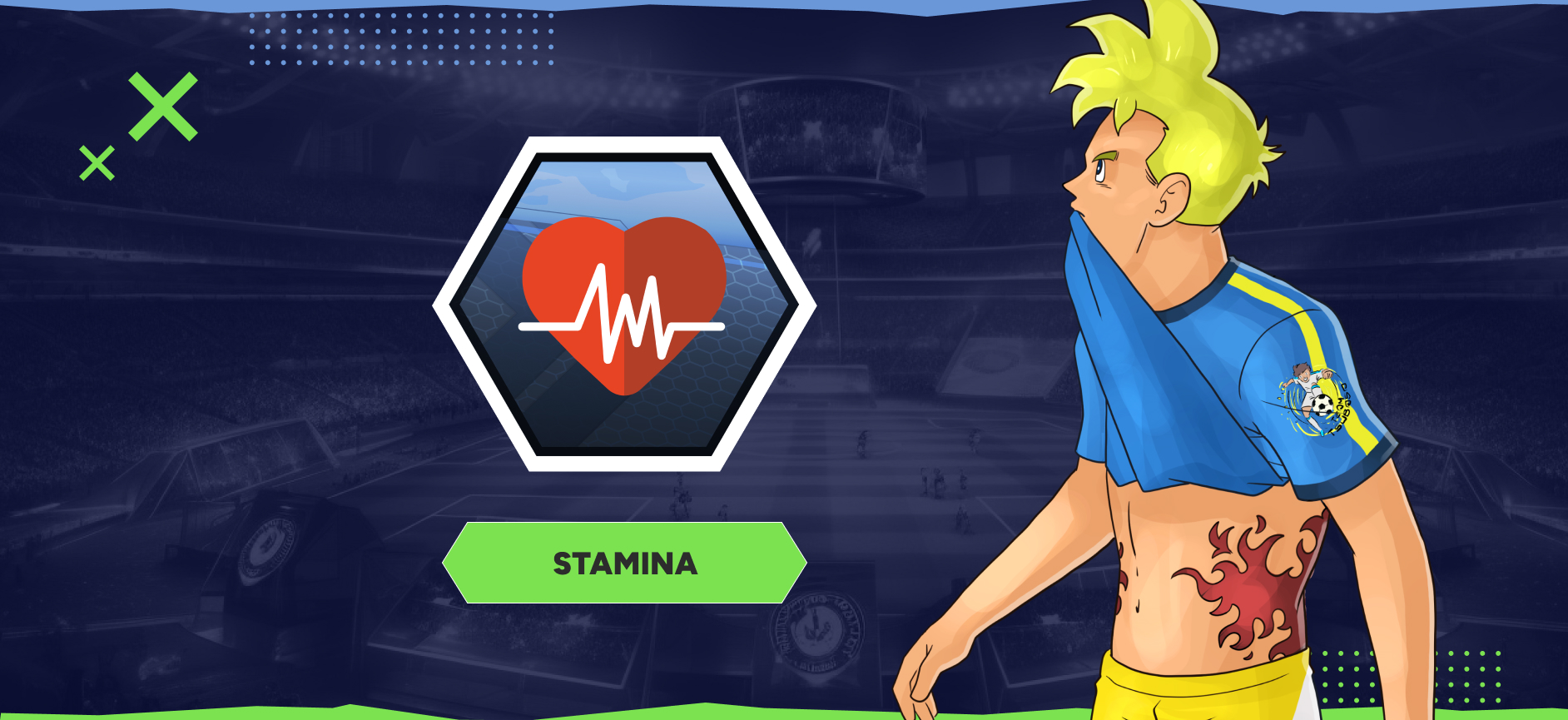 Thanks to stamina, we will have to make choices between player cards that have high statistics but lower stamina or those who are more enduring but may have weaker main skill stats. The activity during the match and the ability to make substitutions during the game are also crucial. The selection of items also plays a significant role.