Game market and blockchain:
We've been closely tracking the evolution of blockchain technology since 2016 and have observed the emergence of 'Play-to-Earn' (PTE) games between 2020 and 2022. During this period, we witnessed a surge in PTE games, which had nothing to do with actual games. It's not surprising that many of those projects ceased their operations shortly after token sales. Many of them did not offer engaging gameplay but rather focused on quick profit and empty promises. Our definition of a blockchain game is entirely different.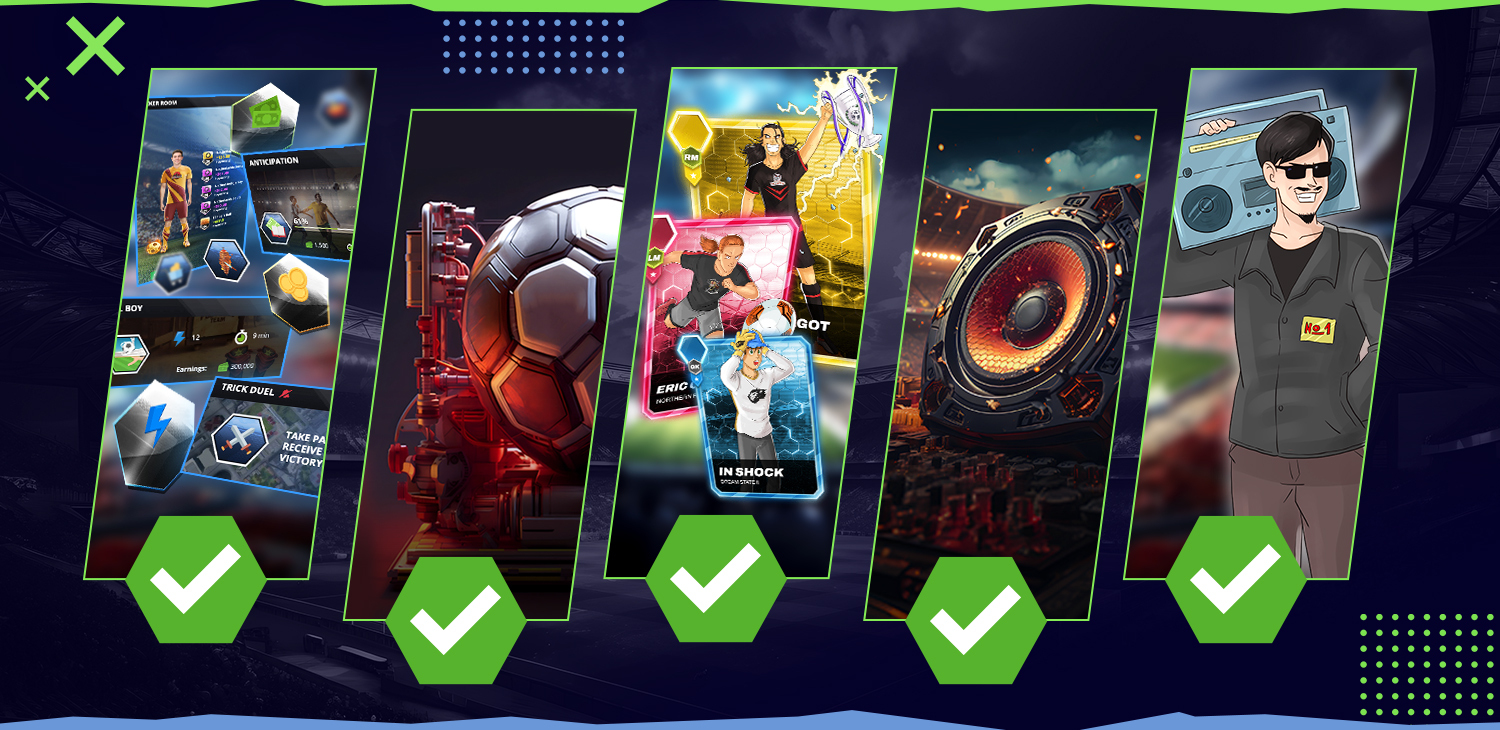 What about PlayFootball.io?
A successful Play-to-Earn game must be an actual good game. Our main goal is to deliver high-quality gameplay that players and football fans expect. That's why PlayFootball.io is being built under a game licence that has already been successful and has a huge player base. The licensing agreement gives us access to ready-made solutions that we will integrate with the blockchain.
What kind of valuable assets does PlayFootball.io already have?
Licence - The game is being built under the licence of an existing game that works and has ready-made solutions that have been providing content and engaging players for many years. This means we will be utilizing game code, graphics, sounds, scripts, and everything that is useful to us during the development of PlayFootball.io.

Custom game engine that is modified and tailored to our needs and gameplay.

Player Cards - Hand-drawn designs that offer endless possibilities for creating and animating visually stunning player cards.

3,500+ match voice-overs recorded by BBC commentators.

Additional voice-overs, training sound effects, music soundtracks, and much more.

FootballTeam
- A team of 50 people working permanently on the FootballTeam project, including developers, graphic designers, sound engineers, game designers, and marketers. People with 15 years of experience in building projects directly related to gaming.
Gamerseo.com
- A marketing agency dedicated exclusively to gaming, NFT, and crypto markets, specializing in content creation and influencer marketing.