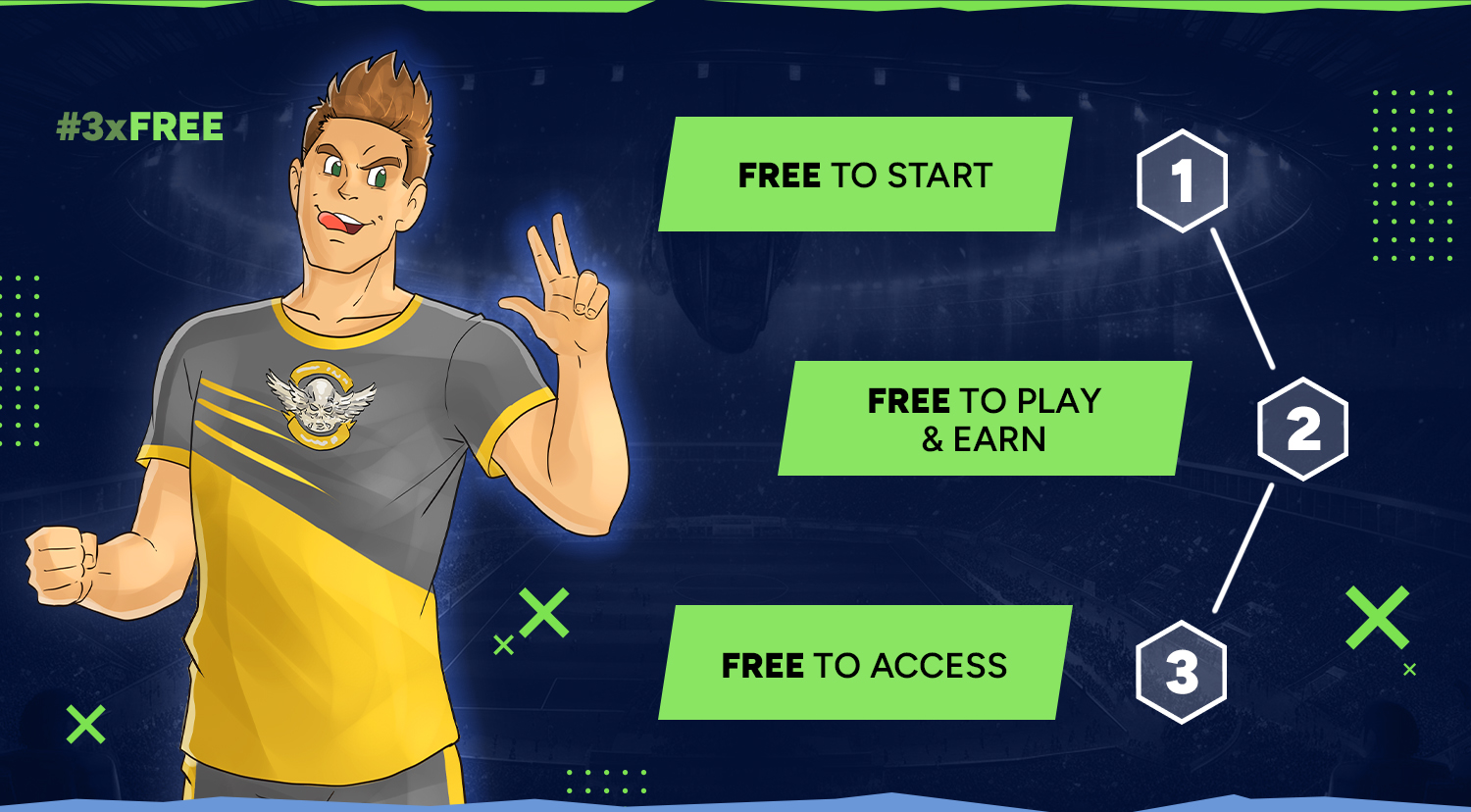 Free to Start
- While most Play-to-Earn games require an initial payment to start playing, creating an account and building a deck of cards will always remain free in playfootball.io. As a result of that, we can create a huge community, where everyone can enjoy the game regardless of their financial status.
Free to Play & Earn
- Active gameplay offers many opportunities for account and club development. It allows you to climb career ladders and advance in leagues. Daily tasks, missions, participation in tournaments, as well as playing in PvP leagues make it easy to collect team points. They can be used later for buying new football cards, club equipment, and club development. This combination allows free progression of all active players.
Free to Access
- In order to create an account and play playfootball.io, you don't need to link an electronic wallet. If you choose to play without linking one, your in-game rewards will be converted into Team Points, and their USD value will go back into the prize pool for players.