Our focus is on gameplay and community.
PlayFootball.io is based on a ready product that has been in the gaming market for many years and has a massive community (1M registered players). Our mission is to create a football-themed app, which will provide many exciting moments and unforgettable matches, bringing together football fans and gamers into one fantastic community. The implementation of blockchain technology will allow the creation of a modern reward system for investors and players in a fair and transparent manner.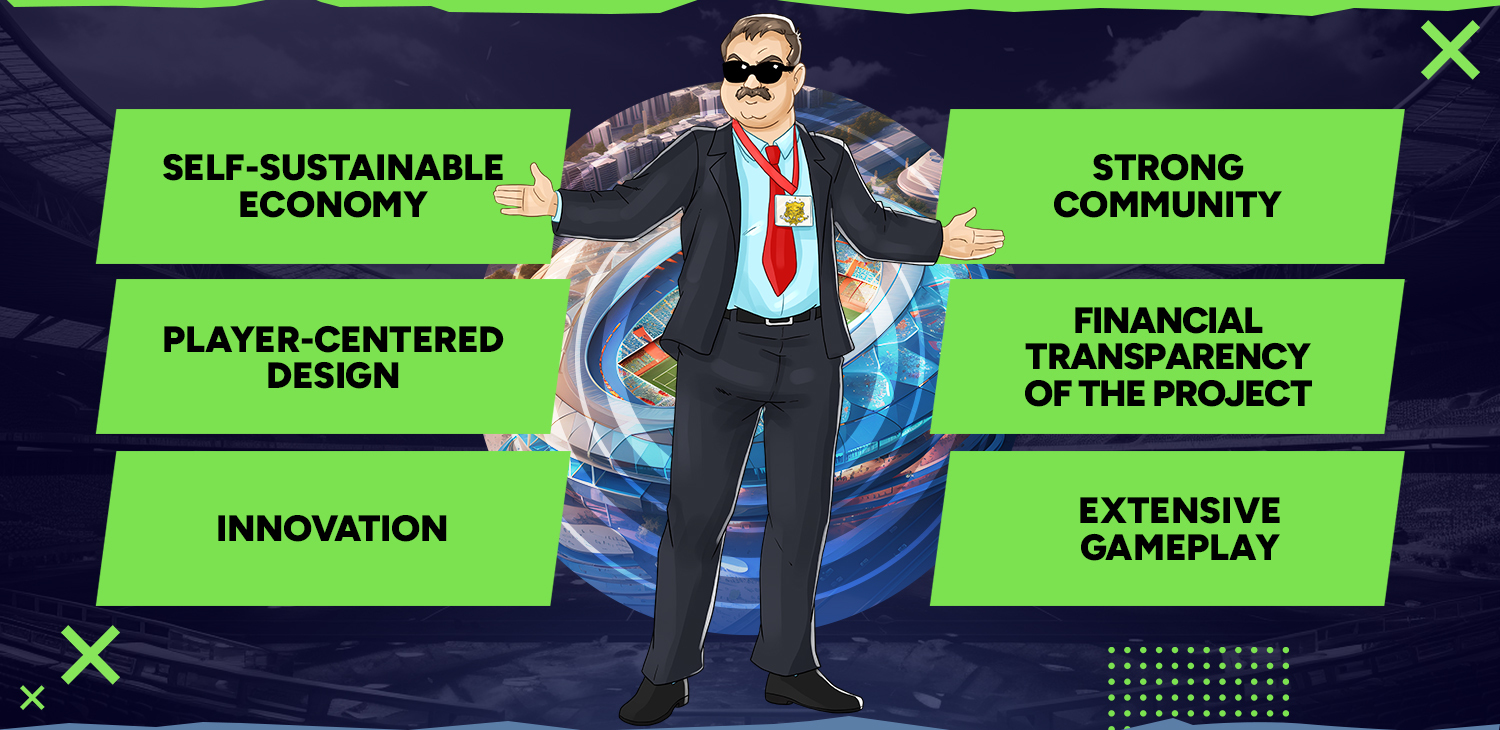 Declaration of our mission:
Creating a football game with elaborate gameplay that will provide great experiences and excitement to the most demanding football and gaming fans;

Self-sustainable economy – updates and changes will follow a player-driven economy system to maintain the longevity of the game;

Player-centered design – implementations and changes based on data collected from both players and investors;

Innovation – maintaining the game as attractive and unique as possible in terms of new features, mechanics, and content;

Strong community – building relations based on trust and financial transparency. This involves providing appropriate support and tools to facilitate the proper flow of information and nurture healthy relationships within the community of players, investors, and content creators;

Financial transparency of the project – NO TOKEN and full decentralization – Developers' profits based on the state of the project, as well as the team's persistent work.